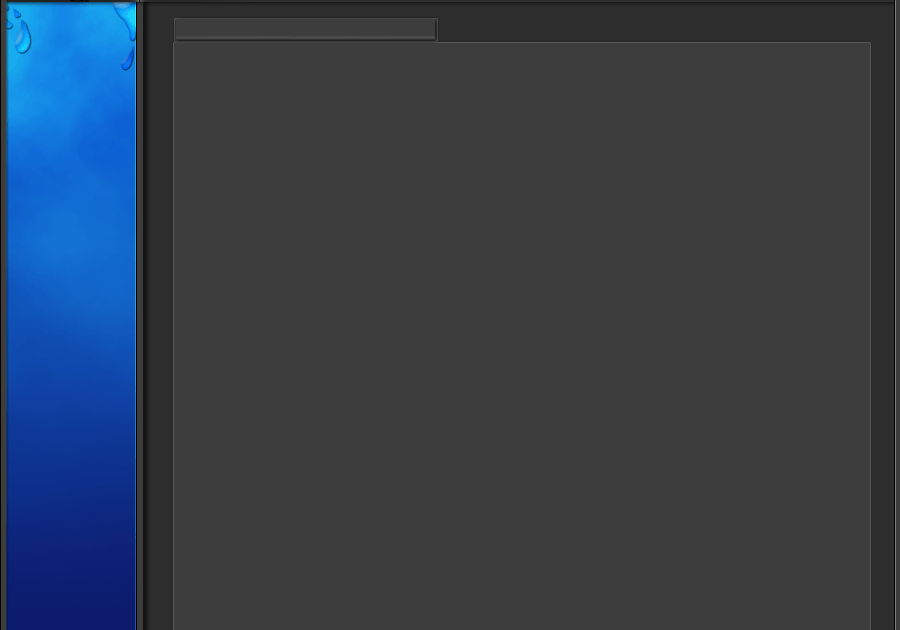 Show Biz East Productions announced today a new concept and innovative way for Authors and Artists to present their works in 3D Video animation galleries. The virtual reality galleries give the viewer the feeling of actually being in a art gallery or Author's living room. Still photographs of paintings and book covers set into a animated graphics program matched with theme music is the brainchild of Producer Nikki Oldaker owner of Show Biz East Productions.

Clearwater, FL (PRWEB) August 23, 2010

Show Biz East Productions (http://www.ShowBizEast.com) Producer Nikki Oldaker announced today her company is producing 3D Virtual Reality Gallery animated videos for Authors and Artists. Nikki Oldaker states, "I was searching for something different from what I've seen on the Internet to help Indy Authors and Artists to present their works and these digital stage set animations captivated me from the first minute I viewed them."

The editing process for the digital animations includes scanned stills of the Artist's paintings and Author's book covers along with music and text. The videos from the onset whisk the viewer through the animated movies which are similar to a theatrical film trailer. The 3D virtual animated stage sets the mood and tone for the viewer and they feel as if they are looking a private showing of the Artist or Authors work. The digital stage sets are creatively designed with decorative planters, benches and stairs the viewer mentally climbs to get to the next location in the gallery. Throughout the entire exhibit the action only stops to view a painting and then moves on to the next exhibit.

The goal of the videos is to entice online viewers to visit the Artist or Author website and for the watcher to be entertained while doing so. Artists and Authors like the concept because their work is being seen up close and personal. They can use these videos to pitch their products on their websites or use them as a marketing tool on their websites. The 3D gallery videos also offer potential buyers a second and third look because they can stop and start the video at will. The graphic art design is geared for entertaining the viewer as they go through each second of the clip. At the end of each video the viewer can write comments if allowed on the website which provides valuable feedback. Frequently internet users share websites they enjoy with their friends and family while on Facebook, Twitter or other social sites and this helps to promote Authors books and Artists paintings.

Oldaker thinks the "Living Room" design works best for Author's. The graphic animation in this space introduces an intimate feeling of a home environment as the camera moves around each section of the room. Digital photographs of the book covers are cropped and inserted into framed wall pictures, a laptop computer screen that sits on a coffee table, a magazine on an end table and two photo frames neatly placed on different bookshelves.

The videos can take several hours to two days to produce depending on theme which differs artist to artist and author to author to author. So far only instrumental music has been used in these productions. Oldaker tested music with vocals and feels the voices distract the viewer's focus. "It takes more time to audition the music," Oldaker remarks, "than it does to edit the photos into place."

Show Biz East Productions has produced video presentations, commercials and documentary shorts since 1994. Producer and owner of Show Biz East "There are more to these videos than what usually goes into the average book trailer or commercial," states Oldaker, "They are unique, under three minutes and not talking heads... People like them, I enjoy producing them... There are so many talented Indy Artists and Author's out there... I am hoping this idea works for all of us." Sample gallery videos can be viewed at ShowBizEast.com or YouTube.

Nikki Oldaker is available for interviews and can be contacted at: 2706 E. Grand Reserve Cir #1117, Clearwater, FL 33759 - or
[email protected]
# # #

Presidential Electoral disputes upset the 1876 Tilden vs. Hayes election. A screenplay has been posted online free for all to read to celebrate Samuel Tilden's birthday and President's day.

FOR IMMEDIATE RELEASE

PRLog (Press Release) - Feb 09, 2012 -

Presidential disinformation corruption was born in 1876. As the saying goes, history does repeat itself, and author Nikki Oldaker, in her screenplay "Tilden" takes us back in time behind the scenes of the 1876 Tilden vs. Hayes election. The screenplay adapted from her book, "Samuel Tilden the Real 19th President, Elected by the Peoples' Votes has been posted online free for all to read to celebrate former New York Governor Samuel J. Tilden's birthday February 9th  and President's Day, February 20, 2012. The script is available in two formats. http://www.SamuelTilden.com

Tilden nicknamed the Greatest Democrat/Reformer ever gained his fame when he busted up the Tammany and Canal Rings while Governor or New York. The day after the November 7th election in 1876 Tilden was declared the winner when the popular vote put him ahead of Hayes by 254,000 votes. Hayes wrote his personal diary election night the results meant to him his Presidency was not meant to be.

Oldaker wrote the screenplay and hopes Tilden's story will be picked up by HBO or another history channel and would be a great sequel to HBO's award winning mini-series John Adams.

Tilden's Biographer, one of the main characters in the story, John Bigelow wrote: "I am disposed to regard as my duty to a faithful friend, as well as to the great community of which he had been for full half a century a devoted servant and benefactor.  His public life spanned a larger portion of the history of our Republic than that of any other eminent American statesman, and he occupied the unique position in our history of being the only one selected by the nation for its chief magistracy, who was never clothed with its responsibilities."

Tilden left the bulk of his estate to build the New York Public Library which he considered his "pay it forward" after making his great wealth as a railroad attorney.

Another character, President Grant who was attending the closing ceremonies at the Centennial International Exhibition of 1876 (America's first World's Fair) was peeved when he found out his administration was moving troops to the disputed states without his approval. He believed Tilden was his replacement. There are a few comical moments in the story, when Bigelow almost gets knocked off the carriage when Tilden tips the carriage while speeding through Central Park. This happens after Bigelow reads a quote from Governor Marcy, "Tilden's mind is like putting a two hundred-horse power engine in a craft built for only one hundred horse-power. He has too much mind for his body." The cast of characters is mostly male between the ages of forty to late sixties. Some recognizable names are Generals who served in the Civil War and turned to politics afterwards. .

Nikki Oldaker plunged into her political breech at the 1992 Democratic Political Convention and three more successive ones managing "The VIP Backstage Room" for candidates and speakers who went before the TV cameras. She discovered Samuel Tilden's at Yale Law Library while researching another project. Tilden's stance against high property taxes and especially his opposition to the income tax intrigued her to dig deeper. Two books published and now the screenplay completed she's determined to find a studio to green-light the history project to create jobs in Florida and New York.   

Nikki Oldaker, was raised, educated and worked in Longboat Key and Orlando, Florida, as well as Fairfield, Branford and Milford, Connecticut. She currently resides in Clearwater with her husband, Eric. Nikki can be reached at:
[email protected]
--- end ---